This is a sponsored post. I have been compensated through the Chronic Illness Bloggers network. All opinions remain my own and I was in no way influenced by the company.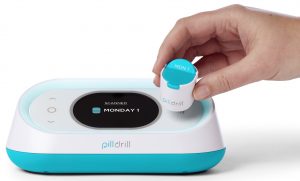 Some people have to take a lot of pills.  This is just reality.  And some people have to help other people take their medication.  Whether you have chronic pain, an acute or chronic condition (or multiple chronic conditions), or you are a caretaker helping your loved one to take their medication, PillDrill is the easy, efficient, effective way to take and track your medication!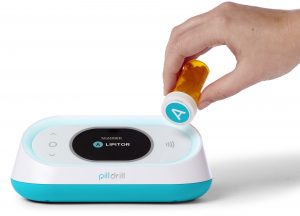 This part is key:
"A quick scan of your pill container is all that's required to log a dose as taken — a single easy gesture that fits right into the physical flow of taking medication."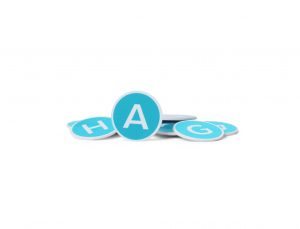 I know I take a lot of supplements, and many people have to take a lot of prescription medication.  Having a way to accurately and effortlessly track your required medication can be a gamechanger in adherence.  PillDrill can also help you to track your mood and experience with new dosages.  You can record your experience as great, good, awful, etc.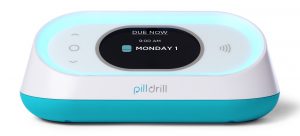 I think the gamechanger is that finding a way to stick to your medication or supplement (or both) routine is key. 

What makes PillDrill key is effortless engagement with the patient or a system that allows caretakers to not feel like they're nagging the people they love and are trying to help take their medication on a regular basis.


Being able to record your moods and experience is not only helpful – and maybe even fun –  but engaging as well, which is key to adherence.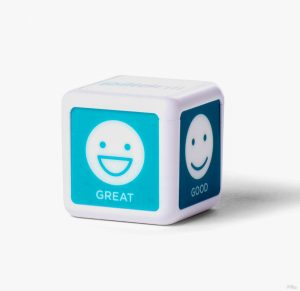 Medication made easy.  For Patients & Caretakers!

Simplicity. Flexibility. Dignity.
Peace of Mind for Patients & Caretakers
PillDrill was designed to be the first truly user-friendly medication management tool: simple enough for everyone to use, flexible enough to help anyone, and dignified because health products don't need to be scary to work well.
Effortless medication tracking.
No fussing with a smartphone or manually jotting down what you take. With PillDrill, a quick scan of your pill container is all that's required to log a dose as taken — a single easy gesture that fits right into the physical flow of taking medication.
Effective and intelligent reminders.
When a dose is due, the Hub captures your attention in three ways: the Hub glows teal, sounds an alert, and displays precise dosage information on screen. The message is loud and clear.
But if an item has already been scanned at the time of its scheduled reminder, the Hub will remain blissfully quiet because it knows there's no need to bother you.
Compatible with any type of health regimen.
Keep your medication in its original packaging? Our scanning tags attach to pill bottles and irregularly shaped items alike. Use a weekly pill organizer? Ours was custom-built for superior ergonomics and compatibility.
There is no one size fits all with medication, so whatever the specifics of your regimen PillDrill has you covered.
Works for managing your own routine or a loved one's.
The difference between using PillDrill for individual use or family use is essentially the role of the PillDrill app.
For individual use, the app can be used to get reminders and log doses on the go. For family care, the app will send you real-time adherence and mood updates throughout the day so you can always know how the user is doing – without nagging. Your loved one doesn't even need to use a smartphone at all.
Greater health insights.
Want to see how that new dosage is affecting your mood? How about exporting detailed compliance history?
PillDrill's combination of adherence data, wellness tracking, and a dynamic reporting interface helps you better understand the effect that medications are having on your body and make more informed health decisions.
A better pill organizer.
Most AM/PM pill organizers are flimsy, cheap, and hard to open. So we designed a better one. It's ergonomically advanced and perfectly compatible with the PillDrill system: each pod is individually removable, easy to open, and has a built-in scanning tag on its base. The strips themselves snap together, so you can connect as many as you need to accommodate your schedule. There's even a secure travel strap that tucks under the base when not in use.
"PillDrill is the smartest, simplest way to manage any daily pill routine."
"A smart, intuitive pill organizer that doesn't embarrass the user."
The PillDrill approach
Whether you manage your own medication regimen or help a loved one manage theirs, PillDrill's intuitive scanning system keeps you on track with ease, elegance, and intelligence.
No matter what your regimen, PillDrill makes your life with medication less stressful and more efficient.
Learn more here:  https://www.pilldrill.com/
PILLDRILL WEBSITE:
How does PillDrill Work?  In Four Key Ways:
REMIND
Clear, timely alerts remind
you when doses are due.
The hub reminds you when doses are due…
The Hub sits next to your pills at home, knows your medication schedule, and issues clear audio visual alerts when doses are due. The only two requirements are power and Wi-Fi.
TRACK INTAKE
Scan your pill container to
log each dose as take.
Scan your pill container to log a dose as taken
Our scanning tags allow you to "activate" any pill bottle or other container. Attach a tag to any container, and it's ready to scan. Whenever you take a dose, wave its container over the hub to mark it as taken.
…. or use PillDrill'sweekly pill organizer
If you keep medication in an AM/PM pillbox, our weekly pill strip offers the same organization while being uniquely PillDrill-compatible. Each pod removes individually and has a built-in scanning tag on its base.
TRACK WELL-BEING
Scan the Mood Cube anytime
to log how you're feeling.
Scan the mood cube anytime to log how you're feeling
The Mood Cube has five faces — Great, Good, OK, Bad, and Awful. Scan any face to register your current mood or pain level.
NOTIFY
Real-time updates instantly
notify friends and family.
The app keeps you up to speed at all times
Use the PillDrill app to create and edit your med schedule, get reminders and log doses on the go, or be notified about a loved one's adherence and mood in real-time throughout the day.
 Here are some testimonials too:
"I really, really love this product. As a person with multiple chronic illnesses, PillDrill is the first thing I've found that actually makes my med tracking easier."
"I can easily see when the medicine was taken, which medicine was taken, and I don't have to nag or become the grand inquisitor. PillDrill makes our relationship better."

"Like a FitBit for taking medication."