About Me
CONTACT ME!
support [@] portlandwellnesscoach.com
info [@] portlandwellnesscoach.com
1-800-536-1322
Feel free to add my on Facebook, and pm me: Edie Summers
Do you suffer from great challenge and/or a great health challenge?
Have you been through trauma?  Illness?  You are in the right place.
Learn what worked for me, and what may work for you…
I am wellness consultant, and I help people learn how to practice more self-care, which may lead to improved well-being, and a greater quality of life.
WELCOME!! 
My mission is to encourage people to treat themselves and each other and the world well, and to learn sustainable lifestyle and wellness habits.
It is my goal and life's purpose to help as many people worldwide as possible who have life challenges, including chronic conditions and to EMPOWER YOU to regain and harness your CONFIDENCE as well as your well-being and to reach your full potential!
Are You Motivated Despite Trauma, a Major Life Challenge, or a Chronic Condition?
You Are In the Right Place!  You Can Do This!

Do you have a chronic condition or some other type of challenge?  Are you seeking support, looking to regain confidence, finish a project, or a sounding board to practice more self-care?
I offer custom coaching and consulting for people facing great challenge who are also highly motivated. Have you been through a major life challenge? Are you chronically ill but also chronically motivated?
Are you struggling with taking better care of yourself?
What would your life be like if you felt better more consistently?
I also offer VIP wellness coaching and custom consulting for highly challenged, but also highly motivated clients.
I am here to HELP YOU REGAIN YOUR CONFIDENCE & BUILD RESILIENCE  in mind, body, & heart:
I love helping people learn how to get strong, get more energy, relax more, and get in tune with the amazing vehicle and home that is their body!
I offer several courses and ways to work with me (some are free!)
Some of My Courses:  
Mind Your Body™ – Mindfulness for energy & well-being
Yoga, Barre, Ballet – Ask me how to access classes!
Executive Energy™ – Improve your energy and productivity!
EmpowerPreneur™ – Create income & learn business skills
FinishMyBook™ – Start or finish your book inside of you!
Edie Summers
support [@] portlandwellnesscoach.com
info [@] portlandwellnesscoach.com
1-800-536-1322
Feel free to add my on Facebook, and pm me: Edie Summers
Why work with me?
I have a background in health and wellness that covers almost 20 years.
I am author of the The Memory of Health – which took me 10 years to write.  
It chronicles my journey through a chronic condition and is also a comprehensive wellness resource for self-care, stress management, mindful living, and living well with or without a chronic condition.  
I was also certified in coaching by Wellcoaches – the prestigious school of wellness coaching.  I also have Master's level training in counseling. 
I am a top-rated radio host  (I have interviewed many celebrities on well-being), and I am a yoga and mind-body fitness instructor.
Visit my author website!  http://ediesummers.wix.com/author
Visit my yoga instructor site! http://ediesummers.wix.com/yoga
http://ediesummers.wix.com/yogainstructor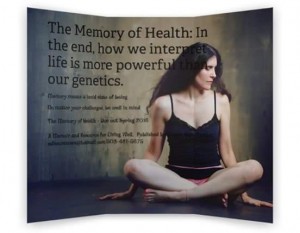 Visit my radio show!  http://www.blogtalkradio.com/thewellnesscoach
I have studied and trained in alternative health  for 20 years.  I was a wellness consultant, lecturer, and broker in the natural foods industry for 7 years.  As a broker, I represented over 30 lines and serviced 50 chain and independent stores in Utah.  Some of my clients included: Alacer, BHI, Herb Pharm, Greens Plus, Nature's Secret, Renew Life, Nutrex, Nutribiotic, and Weleeda.
I have training in wellness coaching, corporate wellness coaching, stress management, energy healing & medicine, herbs, superfoods, nutrition coaching, natural foods, HABA care, food psychology, personal training, and fitness coaching – I was a professional dancer for 10 years.
I have been involved in the fields of alternative and integrative health for over 18 years as a consultant, patient, advocate, writer, and coach. I have experienced health challenges as well as supremely good health, and everything in between. I have a passion for health and I wish to continue to share it with others and empower people to realize the value of their own life and health.
I have overcome many obstacles in my life including recovering from chronic illness and surviving domestic violence.  I have achieved many of my lifelong goals including becoming a professional writer and dancer, and having my own coaching business.  I continue to achieve goals I set for myself both personally and professionally by practicing what I recommend to my clients each and every day.   Never give up on yourself.  You are worth it.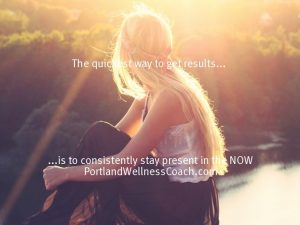 If you face a challenge or chronic condition, but are also chronically motivated, I am your coach! 
Have you dealt with:
Trauma, Covid-19, CFS, chronic fatigue, Fibromyalgia, MS, RA, Lupus, cancer, or burnout?  Have you been through a divorce or experienced an accident of some kind?
I offer coaching and consulting for people who have burnout, CFS, chronic fatigue, or other chronic conditions.   I also help people who have been through major life traumas, and are seeking more balance and resilience in their lives.
I will do my best to guide you to the next, best steps.   As I have positive recovery from a chronic condition, I offer consultations to help those suffering find hope and guidance on their way to well.  If you have a great life or health challenge, but are also highly motivated, I can help you. 🙂

I also offer coaching for people who are looking to build their confidence in body, career, and relationships, as well as build resilience in body, mind, and heart!
If you are also seeking to cope with stress in a positive way (hint: mindfulness is the key), and stronger heart (tip: self-love and self-compassion and CONFIDENCE can help you create beautiful relationships) then I AM YOUR COACH!  
I have been through ALL of it myself.  
Learn how to get empowered in any situation life hands you.  
You are not alone and you can DO THIS!
P.S. You get my book too, when you work with me.
I also give natural food store tours, offer fitness coaching to help you get in shape (yes, we can do these remotely), offer yoga and mind-body fitness and meditations, and  I will assist you in whichever way you need to BUILD REAL CONFIDENCE AND RESILIENCE get and stay on a healthy course of living through:
VIP Group or 1-1 coaching 
Mind-Body Fitness Classes
VIP FB Group Support 
For corporate clients, I also offer keynotes on my experience recovering from chronic illness, how to stay well naturally, and how to follow through on wellness and lifestyle goals for better energy & productivity!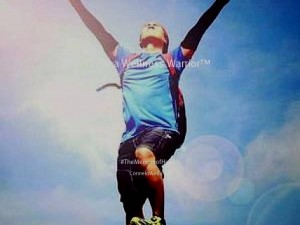 Here is my latest book, The Memory of Health.  
Do you suffer from great challenge and/or a great health challenge?
Learn what worked for me, and what may work for you…
My latest book, The Memory of Health, is getting great reviews!  You can find it here for 30% off:
The Memory of Health @ 30% off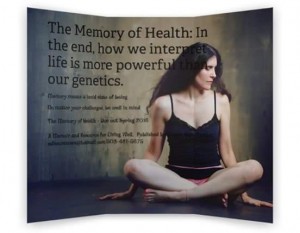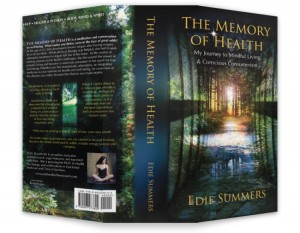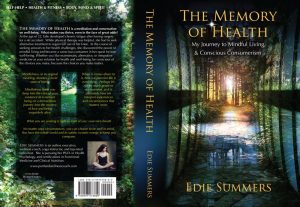 Some of the lovely comments and feedback for my book:
Enthralling!
Your book is riveting!
I love what I skimmed!
I couldn't put it down!!
WOW, it is AMAZING !!!
"One of the best books I have ever read on health."  
It is fantastic!!! I've had it for a while and so much resonates with me… and have passed it on to my GP who has supported me through it all.
"The Memory of Health", by Edie Summers, is a fascinating read. As someone who has multiple autoimmune diseases and has acquired fibromyalgia as a secondary illness to my Rheumatoid Arthritis, this book really speaks to me. I see it as a piece of work that I will continue to reference for years rather than a book that is read once, not to be picked up again."
http://atjax.net/thememoryofhealth/
"Got the book a few days ago and love it 🙂 The memory of health is a great source of ideas to help with CFS. Although so much of this I already knew it helped it hit home for me. It is like a great big book of motivation for me. I am going to start my AIP diet tomorrow with renewed vigor, also I am getting outside and sitting more which has helped so much. It has brought back hope for me, which I lost recently and started giving up. Thanks so much, love, light and healing"
Overall, this book was FABULOUS. One of the best books I've ever read on health. It was so easy to read because of the way she broke it up and because she used so many different ways to convey the information. I would give this book 4
 (on a four star scale)  And would/will be recommending it for all to read.  I will be recommending this book to those in my support groups.  As well as to those I know with chronic conditions similar to mine who aren't in groups. I would also recommend that families or friends of those with chronic illnesses read this so they can develop a better understanding of what we go through on a day to day basis!!!  There is nothing better than having family and friends who understand what you are going through and aren't judgmental. I feel like there would be less judgement from those around us if they would take time to read this fantastic book!!  ~ Amber Blackburn – https://theworldseesnormal.com/
You can read the whole review here:  https://theworldseesnormal.com/2017/07/08/book-review/
Having all the info in one place, from someone who's struggled with CFS is mind blowing.

I love your book!  Only read your story so far but it's brilliant. It's really made me think about things and question everything. Your writing is stunning and your poetry is exquisite. The emotion behind each word is amazing.
"I also learned so much more about conditions I have been diagnosed with such as Fibromyalgia, Chronic Fatigue Syndrome (CFS), Irritable Bowel Syndrome (IBS), etc. I was diagnosed with all of these before there was much information on them so the more I learn the easier it is for me to understand what is going on with my body.
And I believe that this is Edie's whole point. We need to be in tune with how our body does or doesn't function and what can/can't be done about it.
There were several quotes I found in the book that caught my eye; however, if I was to pick one which embodied what the author was trying to get across, it would have to be this one, short, sweet and to the point. (Ref "The Memory of Health" p. 16).
"I am my own cure."
I would highly recommend "The Memory of Health" to anyone who is dealing with chronic illness – whether personally or with someone close to them. You can find the book on Amazon to see reviews or http://bit.ly/2nyLfbL or  Lulu (40% discount). Edie's website is portlandwellnesscoach.com."
You can read Lydia's entire review here:
Book Review – "The Memory Of Health"
If I had to sum up Memory of Health in a sentence, I would say that it is essentially a manual of self-care for people living with chronic illness. The approach that Edie Summers takes to health and healing is truly holistic, which I think is perfectly summed up by a quote she includes: "Health, wholeness and holiness … all three share the same root word and all three share the same state of harmony or disharmony (Deepak Chopra)."
So what can you expect to find in this book? First, Summers shares her personal journey living with chronic illness, including how she recovered. She emphasizes the power of storytelling for well-being. Many of us with chronic illness can feel very alone in our experiences living with these conditions. Connecting with each other over our shared experiences is empowering. From making us feel less isolated in our experiences, to learning from each other, storytelling is very impactful. And there is much to learn from Summers' story. One thing that really resonated with me was her relentless detective work to find what helped her to heal. The other was how Summers identified mental, physical and spiritual causes that contributed to her illness, and then made changes to effect her recovery.
Secondly, this book covers a wide range of factors that may contribute to chronic illness, and how to address each in turn, including:
identifying and removing environmental toxins that may exacerbate your condition
causes of chronic fatigue, including changes to the thyroid, anemia, microbiome, immune health, inflammation, depression, etc.
improving nutrition, restorative movement, relaxation, mindfulness, improving sleep etc.
In covering all these topics, Edie Summers keeps her focus on the systems that keep the body in balance. In her own words: "This is why I'm fascinated with systems biology which notices patterns, watches for the surfacing of self-organizing models, and observes healing from a holistic point of view. The thing is, nature is a dynamic system, which learns, evolves, and grows (p.120)."
In the final sections of Memory of Health, Summers provides a roadmap to self-care in order to help readers improve their well-being. The book includes detailed summaries of tips to improve physical health including diet modifications, supplements, super foods, relaxation, de-stressing, sleep support, yoga and many other important topics.
I think the most powerful section of the book is dedicated to mental, emotional and spiritual healing. Summers writes "The problem is, you cannot heal if you are not present in your body. This is your first step: get back into your body and stay there. It bears repeating: health resides in your body (p. 336)." Summers believes the road to greater presence is founded in self-love. Finally, she emphasizes connection– to loved ones, to activities that give us joy and to a sense of purpose.
Ultimately Summers sees all these different threads of wellbeing being woven together to effect synergy. She explains: "Synergy, then, is how health occurs, when the total is greater than the sum of "its" parts. A great example of synergy is the experience of listening to a symphony orchestra vs. hearing each individual instrument played on its own (p.280)."
~ Katarina Zulak (SkillfullyWell.com)
You can read more of this review here: 
https://skillfullywell.com/2017/07/26/book-review-memory-of-health-by-edie-summers/?utm_content=buffer77f0b&utm_medium=social&utm_source=twitter.com&utm_campaign=buffer
Thanks to author and health coach Edie Summers for sharing her amazing experience finding her health after losing it. Her journey is inspiring. What I loved about this book was the depth of resourcefulness it provides. As the author points out, health is not a one-size-fits all. I learned some things that do apply to me, and some that do not. But I think that is what the book is designed to do. I think that Edie is an amazing authority who has done her homework. Clearly she wants to change and improve lives through this book. We can all learn from the discoveries that she has made along her own path.
~ Rosie Bank
I walked away from reading the "Memory of Health" with a beautiful inspired vision of aligning with the Tao temple within …

Edie Summers has authored a Book of Deep Healing wisdom for each and every soul to drink and marinate in the Exquiste jewels of conscious awareness on so many layers and levels. I was completely captivated by the rich cohesiveness she shared with her audience in so many art forms via poetry, storytelling, quotes, photos, teachings; and most magnificently captured in the raw vulnerability of her life story, which cuts one's soul open to it's core Essence…with the very Powerful realization that even the darkness is a Gift. I walked away from reading the "Memory of Health" with a beautiful inspired vision of aligning with the Tao temple within my soul, heart, mind, and body eternally—and look so forward to rereading this amazing work over and over again to soak up all the wisdom which was so beautifully shared with her readers…
~ Porsche
FANTASTIC Book!
Really great book! Equal parts raw memoir, practical suggestions, and positivity. The book itself is a fantastic read, but the list of resources at the end of the book is worth the price of this book alone! If you purchase the electronic book, be sure to click on all the links provided. There are many, many hours of extra information contained in practically every link, so when you take that into consideration, this book is a STEAL for all hundreds of hours of information and resources you get out it it!
~ Amazon Reader
Great book!
This book is full of useful information. Thanks a lot Edie Summers
~ R
Do you suffer from great challenge and/or a great health challenge?
Learn what worked for me, and what may work for you…
My latest book, The Memory of Health, is getting great reviews!  You can find it here for 30% off:
The Memory of Health @ 30% off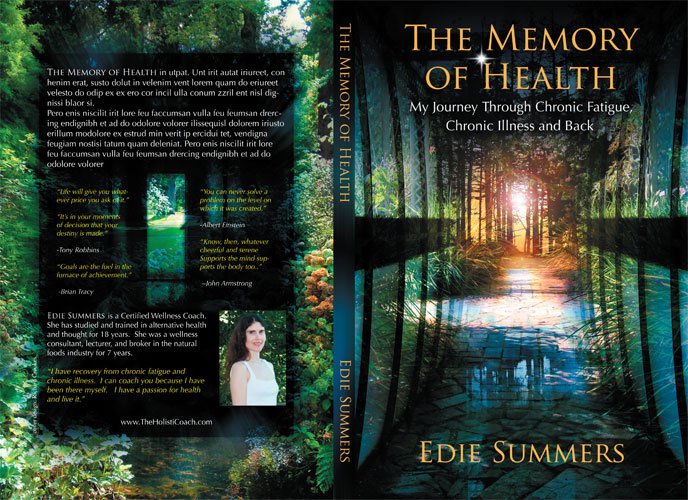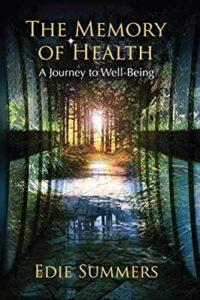 cover design by Richard Crookes
Testimonials
"How amazing it is that the sweetness of a spirit can so deeply touch us and affect our heart. That is was not your words, but a gentleness in them. That is was not your thoughts but the power of your concern.  Sweet embers of beauty burn in your heart. The fire remains in those who you see, melts the snow of fear and concern, and fills the sky with bright stars. How deeply you have touched and healed my pain."
~ Cliff
"I met Edie in the last year. She is so caring and helpful with information. She has been through a lot herself, which makes her all the more credible, empathetic, and educated on products and practices which work from experience. I would highly recommend her!" 
~ Sonia
"Edie does an amazing job! She's very thorough, kind, intuitive and professional. She has worked her magic with my wife and me for several years now. I highly recommend her." 
~ Fred
"Thank you, Edie, for helping me cope as a care-giver. Your positive, practical pointers keep my feet on the ground and my head on straight. I will be forever grateful." 
~ Jasmine
"Edie, you are one in a million."
~ K. H.
Here is the story of my evolution to wellness:
I have been through a few things.
Somewhere along the way, you start to hear your internal voice…here I am…wait for me…this is what I need to feel here, cared for, to flourish, to feel alive and VIBRANT…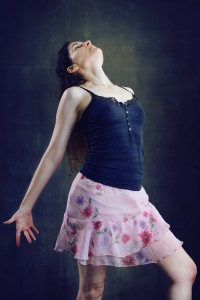 Don't forget about me, your voice says, don't abandon me.  I really do want to be here, and feel, and love, and experience the pulse of life in my body…
Here, you can see the scars on my knee from my surgery.  This surgery changed my body, but it woke up my spirit.  What wakes you up?  What makes you wish to come ALIVE?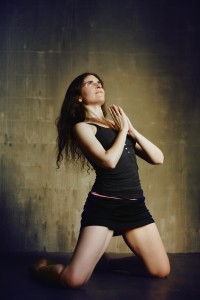 Through all the strife, all challenges, never forget to have faith in life and in yourself…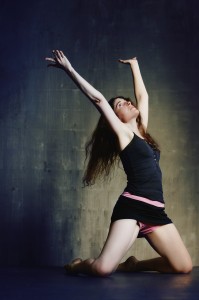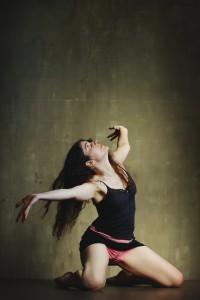 You can find peace with yourself and your body again, or for the first time…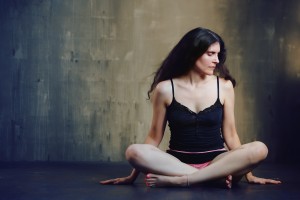 Don't ever give up on yourself…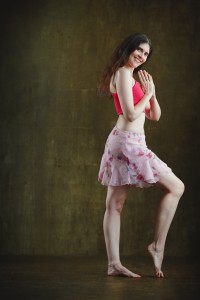 Inside of you is someone who wants to FLY…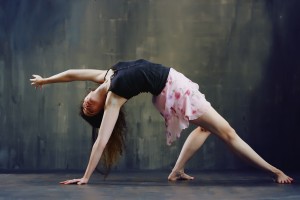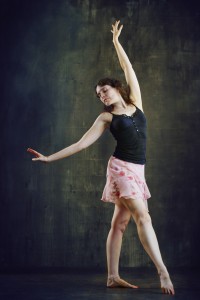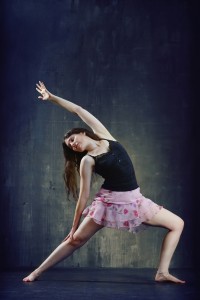 What is your story, and what will your journey look like?  Only you know this for sure.  But here is help along the way.  Find your courage, and reach out and ask for what you need…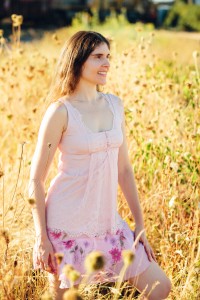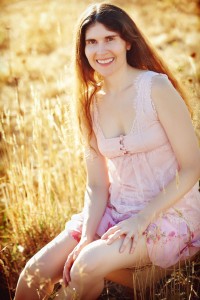 There is a place where you can feel free and full of vital energy.    When we find the courage to come from a place of wholeness, integration, and, most of all awareness, life opens up.
What will happen when you realize the VALUE of your own WELL-BEING?  You CAN reclaim your health and well-being.  You can feel better, access more ENERGY, and revitalize your life!
Real change is possible!  I know.  I have been there.  You can change…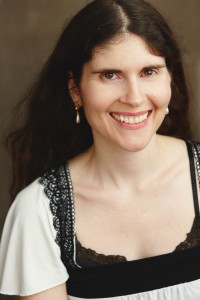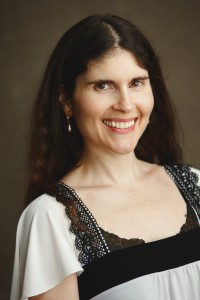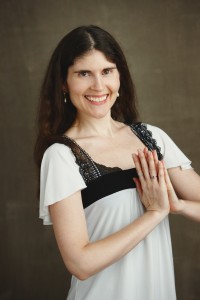 "We are a participant in the Amazon Services LLC Associates Program, an affiliate advertising program designed to provide a means for us to earn fees by linking to Amazon.com and affiliated sites."