Welcome
WELCOME!!
Do you suffer from great challenge and/or a great health challenge?
Learn what worked for me, and what may work for you…
My latest book, The Memory of Health, is getting great reviews!  
You can find it here for 30% off:
The Memory of Health @ 30% off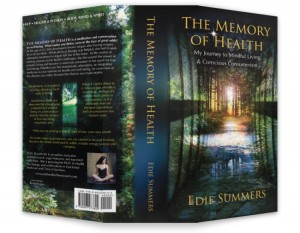 Welcome! 
My mission is to encourage people to treat themselves and each other and the world well, and to learn sustainable lifestyle and wellness habits.
It is my goal and life's purpose to help as many people worldwide as possible who have life challenges, including chronic conditions and to EMPOWER YOU to regain and harness your CONFIDENCE as well as your well-being and to reach your full potential!
Are You Motivated Despite Trauma, a Major Life Challenge, or a Chronic Condition?
You Are In the Right Place!  You Can Do This!

CONTACT ME!
support [@] portlandwellnesscoach.com
info [@] portlandwellnesscoach.com
1-800-536-1322
Feel free to add my on Facebook, and pm me: Edie Summers
Do you suffer from great challenge and/or a great health challenge?
Have you been through trauma?  Illness?  You are in the right place.
Learn what worked for me, and what may work for you…
I am wellness consultant, and I help people learn how to practice more self-care, which may lead to improved well-being, and a greater quality of life.
Do you have a chronic condition or some other type of challenge?  Are you seeking support, looking to regain confidence, finish a project, or a sounding board to practice more self-care?
I offer custom coaching and consulting for people facing great challenge who are also highly motivated. Have you been through a major life challenge? Are you chronically ill but also chronically motivated?
Are you struggling with taking better care of yourself?
What would your life be like if you felt better more consistently?
I also offer VIP wellness coaching and custom consulting for highly challenged, but also highly motivated clients.
I am here to HELP YOU REGAIN YOUR CONFIDENCE & BUILD RESILIENCE  in mind, body, & heart…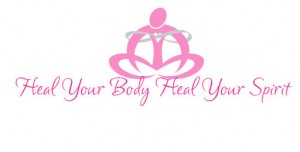 I love helping people learn how to get strong, get more energy, relax more, and get in tune with the amazing vehicle and home that is their body!
I offer several courses and ways to work with me (some are free!)
Some of My Courses:  
Mind Your Body™ – Mindfulness for greater energy & well-being
Yoga, Barre, Ballet – Ask me how to access classes!
Executive Energy™ – Improve your energy and productivity!
EmpowerPreneur™ – Create income & learn business skills
FinishMyBook™ – Start or finish your book that's inside of you!
Contact me on how to join us!
support [@] portlandwellnesscoach.com
info [@] portlandwellnesscoach.com
1-800-536-1322
Feel free to add my on Facebook, and pm me: Edie Summers
Why work with me?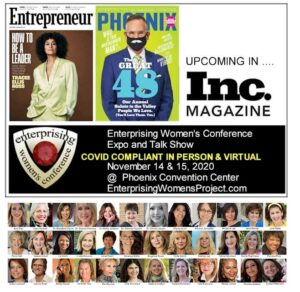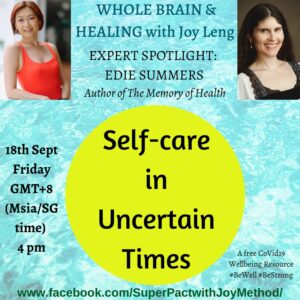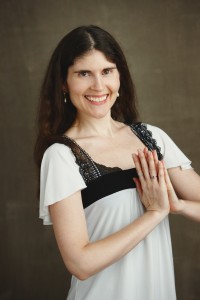 I have a background in health and wellness that covers almost 20 years.
I am author of the The Memory of Health – which took me 10 years to write.  
It chronicles my journey through a chronic condition and is also a comprehensive wellness resource for self-care, stress management, mindful living, and living well with or without a chronic condition.  
I was also certified in coaching by Wellcoaches – the prestigious school of wellness coaching.  I also have Master's level training in counseling. 
I am a top-rated radio host  (I have interviewed many celebrities on well-being), and I am a yoga and mind-body fitness instructor.
It is my goal and life's purpose to EMPOWER people to become CONSCIOUS CONSUMERS and also to harness their well-being so they can thrive, be happy, and live their dreams!    I have positive recovery from a chronic condition.  
In the quest of seeking answers to my health challenges, I began working in the natural foods industry.   I was a consultant, buyer, and supplements broker.
After getting my first job in the supplements department of a natural foods store, I learned about healthy living and alternative health.  I began to apply what I learned and I began to get better.  There are many tactics that made me better that I talk about in detail in my book coming out early in 2016, called The Memory of Health.  You can find it here:  
The Memory of Health: A Journey to Well-Being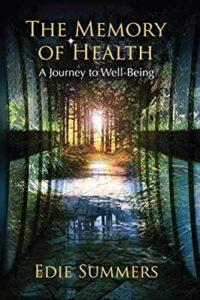 But, I am here today to talk to YOU about how I can help you.  Perhaps you have a health challenge that has brought you here seeking answers.  Perhaps you just wish to live a healthier lifestyle.  Whatever your reasons for landing on this page, I welcome you and encourage you to stay connected and keep seeking answers to your life and health challenges.
Wellness Coaching is about empowering YOU to change your health habits FOR GOOD so you can open up your life again to POSSIBILITY.
When was the last time you felt your life had a sense of POSSIBILITY?
Whatever your health blocks or challenges are, YOU have the power to CHANGE FOR GOOD!
WHAT IS WELLNESS COACHING?
It is the way to bridge the gap between You and YOUR HEALTH GOALS.
Welcome! 
Chances are you are here because you are looking for…
INFORMATION                MOTIVATION                INSPIRATION
about your health, your health goals, or your health concerns…
CHANGING IS NOT IMPOSSIBLE.   IT IS INEVITABLE.   YOU CAN CHANGE..

whether you're looking to lose weight, eat better, stop smoking, reduce your stress levels, follow through on your doctor's recommendations, or just feel and look better…
What I Can Do For You Help You Get "Unstuck"
Serve As A Source of Accountability
Help You Achieve Your Health Goals
Give You New Skills to Break Old Habits
Empower, Inspire, Encourage, & Motivate You Help You To Stay on Track Even When You Want to Give Up
Help You To Maximize Your Real Energy & Minimize Your Stress
Change is possible.  You can change for good!  I can coach you on how to make lasting lifestyle changes. 
How?  With proven methods based on science and coaching psychology.
I know what it is like to try to change.  I had to change in order to manage a chronic condition (CFS).  I have to make self-care a priority,  and eat fresh, live foods.   I know how hard it can seem to change habits you've had for years and years.  And yet, I also know that change is possible, and not as hard as you think.     It's about taking it slow, setting realistic goals, having support (wellness coaching and social support), and focusing on the positive no matter what occurs along the way.   You can do this, you can change.   There are skills and strengths you already have, plus the backing of proven scientific methods to help you along your way.  You are not in this alone, and CHANGE  is inevitable.   Change is on your side.  You can CHANGE FOR GOOD and I can help!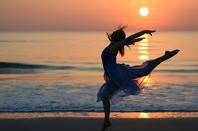 I am a WELLNESS COACH (trained by Wellcoaches), and I offer Individual and Group Wellness Coaching, Stress and Energy Management classes, and Conscious Living Techniques.
Wellness Coaching is the facilitation of peak physical, mental, emotional, spiritual, social, and environmental health.  A coach doesn't just point to a mountain and tell you to climb it in order to reach the top.
They climb it with you.
Coaching helps you to build the bridge between your dream or goal and the final result.   Coaching helps you to break down the walls of old habits that no longer serve you.   A coach is a source of empowerment, motivation, encouragement, inspiration, and education.  A coach is your best ally and a source of accountability. Wellness Coaching is a field that specializes in proven methods of how people change for good.  You can do this!  I am here to help guide you along the way and never give up on you.  
Change is not only possible, it is inevitable!
If you desire to CHANGE and have the motivation and courage, and BELIEF IN YOURSELF, then you are the kind of client with whom I work.
I love wellness coaching, but I only work with people who have a deep desire and MOTIVATION to change.
Even if you don't believe in yourself 100%, but you have FAITH that there really is a way to change your damaging health habits for good, then you are the kind of person who would benefit from working with me. I am very PASSIONATE about wellness coaching, and I know it works, from both personal and professional experience.   The methods I use have been proven to work over an over for thousands upon thousands of people.  They are based on what's known as evidence-based psychology, and developed thoroughly by the team at Well Coaches.
These are the kind of clients I work with:
* You're Done with Quick Fixes and Wish to Change for Good
* You Realize Your Health is Your Best Asset and Wish to Protect and Value it
* You are Done Sitting on the Fence with your Health Habits
* You Realize it's About Wellness and Vitality, not random Weight Loss
* You Wish to be The Expert and Master of Your Health and Life
* You Wish to Master the Mental Game of Life and Vitality
* You Wish to Reach Peak Performance in your Life, Health, Work, etc.
* Willing to do the Work – You are Ready and Willing to take the Small Steps that lead to Big Changes
* Ensure Your Future – You Wish to Get or Stay Well for your Future and your Family
This is your LIFE.   How much do you desire to feel good and feel free from health habits that keep you going in circles and feeling unhealthy?
What VALUE do you place on FEELING GOOD? How much do you value and RESPECT yourself, your body, and this one PRECIOUS LIFE you have been given to live?
If you can find what MOTIVATES you to change, give me a call.  This is all you need to get started.
What moves you to change? You could be motivated out of FEAR, yes.  But that won't get you very far. But if you can find a REASON to change that is based on LOVE, INSPIRATION, MOTIVATION, etc. you can and will change for good.
Remember, you will not be in this alone.  That is the whole point of coaching.  I can guide you down this new path, that YOU have chosen to get and stay on…
Together, we can change the very thing that has caused you so much pain for so long. That which you shine a light on is illuminated in light, and diminished in fear. Reach out to me today, and let's shine a light on your FEAR. It's not really that scary.  It's just there, in the dark, in your way, blocking your true path and improved well-being…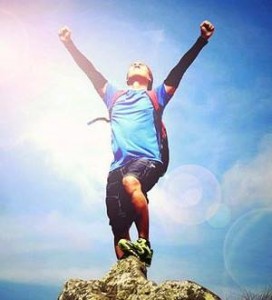 If you are ready, I am here, on the other path, ready to go… We will do whatever it takes to get you on the path to well-being.  I offer work in person as well, if you  live in the area, or wish to travel and spend some time with me, or I can come work with you as well with my VIP services.
I offer fitness coaching, yoga sessions, wellness coaching, mind-body fitness, dance instruction, stretching, meditation, and natural healthcare consulting.  Contact me today! info [@] portlandwellnesscoach.com
If you read my book, The Memory of Health, you are probably looking for this recipe!
My Perfect Protein Shake
1 Organic Banana

2 scoops Vanilla or Chocolate Sun Warrior Protein

8 oz. Vanilla Hempmilk

1 Tblsp. Lecithin

1 Tsp. Hawaiian Spirulina

I dropper liquid vanilla stevia

I packet Truvia

Blend in blender.  You can add ice, if you like as well.  Vanilla really offsets the taste of greens like spirulina!

I use  NOW lecithin, Nutrex spirulina, NuNaturals liquid vanilla stevia, and Pacific Hemp Vanilla.