Celebrities on Well-Being
6
Do you suffer from great challenge and/or a great health challenge?
Learn what worked for me, and what may work for you…
My latest book, The Memory of Health, is getting great reviews!  You can find it here for 30% off:
The Memory of Health @ 30% off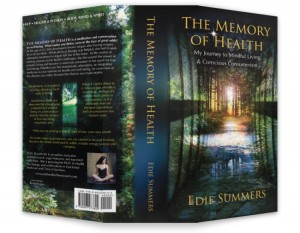 Celebrities Dish About Health & Wellness!
I have interviewed some of the best in the business!
My guests have included Tami Simon, Marc David, Marilyn Tam, Summer Rayne Oakes,  Celebrity Chef Sam Talbot, JP Sears, Aleya Dao, Heather Ash Amara, Founder of Wellcoaches Margaret Moore, Nike Elite Athlete Misty Tripoli, and Braxton A. Cosby!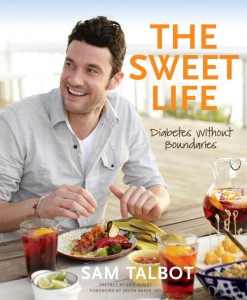 Listen to my very intimate interview with celebrity chef Sam Talbot April 9, 2015 @ 4:30 pm PST!
He talks about how he thrives while living successfully with Type I Diabetes, and how he loves to surf and do yoga!
Author and celebrity chef Sam Talbot wrote a book called The Sweet Life: Diabetes Without Boundaries. The Sweet Life is chock full of fresh, vibrant recipes, as well as one-of-a-kind tips from Sam on how to navigate the road of living with diabetes. Any way you slice it, Sam Talbot is the model for living a healthy lifestyle, and has a visceral understanding of how to live in harmony with the food that sustains us. I caught up with him one morning as he was headed to a yoga class in New York City.
Sam Talbot was a finalist on Bravo's Top Chef for Season 2:  http://www.bravotv.com/top-chef
Check out the article and some of the transcript of my interview here on Mind Body Green as well!
http://www.mindbodygreen.com/0-5449/Celebrity-Chef-Sam-Talbot-on-Yoga-Surfing-Living-with-Diabetes.html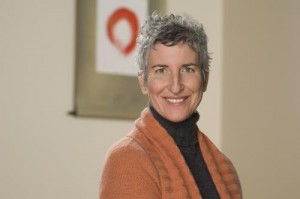 Listen to my interview with Tami Simon, founder of Sounds True!
We talk about being present, mindfulness, and meditating with the body!  Not to miss!
Tami Simon is the founder and publisher of Sounds True, an independent multimedia company dedicated to disseminating spiritual wisdom. Tami began studying with Reggie Ray in 2001 and began teaching "Meditating with the Body" introductory workshops in 2007. Her areas of special interest include authentic leadership and applying spiritual principles to organizational life. Tami lives in Boulder, Colorado, with her partner Julie Kramer.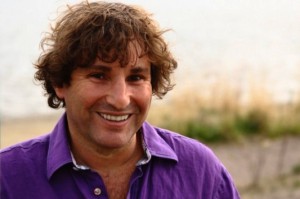 Listen to my interview with Marc David.  We talk about looking at the food we eat in a different light, body image, eating disorders, and much more!
Marc David is the Founder of the Institute for the Psychology of Eating, and a leading visionary, teacher and consultant in Nutritional Psychology. He's the author of the classic and best-selling books Nourishing Wisdom and The Slow Down Diet, which have been translated into 10 languages.
Marc has been featured on CNN, NBC, and numerous media outlets. His fresh, inspiring and innovative messages about food, body and soul appeal to a wide audience of eaters who are ready for a whole new approach. Marc has appeared in publications such as The New York Times, Chicago Times, McCall's, Glamour, Elle, Utne Reader, Yoga Journal, WebMD and numerous others.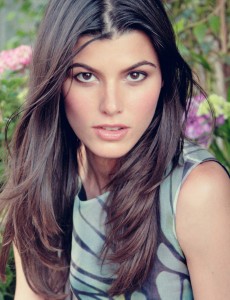 Listen to my interview with eco-model Summer Rayne Oakes!  Read the transcript of my interview with Summer here!
Summer Rayne Oakes has taken an unlikely career path, having parlayed her background in environmental science and entomology with a successful career as a fashion model. Considered one of the foremost authorities in sustainable design, Oakes has co-founded the award-winning online materials marketplace,Source4Style; authored the best-selling style guide, Style, Naturally; is creative designer behind her line of recycled optics and shades called eco by Summer Rayne Oakes; has collaborated on collections with Payless ShoeSource, Portico Home and Aveeno, and was the muse behind the creation of the Prius C – Toyota even went so far as to name a paint color in her honor!
Formerly an on-air correspondent for Discovery Networks Planet Green, Oakes has once again turned to the media world, producing an award winning environmental art short entitled eXtinction and a weekly conversation-style video series launching in April 2013. Vanity Fair has named Oakes a "Global Citizen," Outside called her one of the "Top Environmental Activists," and CNBC called her one of the "Top 10 Green Entrepreneurs of 2010."   Oakes lives in Brooklyn with her two dozen exotic insects. Follow her at twitter.com/sroakes and http://www.summerrayne.net/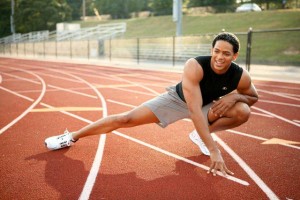 Join me as I interview Dr. Braxton A. Cosby!
Dr. Braxton A. Cosby earned his Doctorate of Physical Therapy from the University of Miami, where he competed in track and field running the relays and hurdles.  Dr. Cosby has been practicing Physical Therapy for over 13 years in multiple settings such as acute care, pediatrics, sports medicine, and geriatrics. He is also a certified personal trainer and nutritionist and uses his experience and education to help both clients and patients achieve their ultimate fitness and functional goals. As a Health and Wellness Specialist, Cosby has penned the book Fat Free For Life by Siloam, debuting in early 2016 and has provided seminars and instructed Boot Camps to both educate and assisted clients to lose weight and achieve their fitness goals.
Dr. Cosby teamed up with Jamie Dukes  for the weekly radio show Ask The Fat Docs on Atlanta's own 1380 WAOK. Now he airs his own podcast called FAT FREE: Ask the Fat Doc. He also is an award-winning novelist whose Young Adult books Protostar and The Windgate have earned him book of the year awards for Reader's Favorite and Literary Classics. Dr. Cosby has also followed in his famous uncle's footsteps, Comedic Legend Bill Cosby, in the realm of entertainment, starring in exercise videos, television shows, and feature length and short films, along with print and website modeling.
Braxton is also the CEO of the full-service entertainment company Cosby Media Productions, which has five divisions including film, television, music, print media and consultative services.
Braxton Cosby is a multi-award winning author who has a new book coming out soon entitled: Fat Free for Life:
http://braxtoncosby.com/health-book/
Find out more about Braxton on his websites!
http://cosbymediaproductions.com/
My Top-Rated Radio Show! My radio show was one of the top 300 shows on BlogTalkRadio!  Enjoy and embed free wellness content on your site!
Learn more about my radio show
here
!
Visit and listen to my top-rated radio show! http://www.blogtalkradio.com/thewellnesscoach