How to Increase Energy: Products I Love
0
Are you looking for ways to support your energy levels?  Are you tired of feeling tired?
I was too.  I developed chronic fatigue (CFS) when I was young.  I recovered using many tactics, including yoga & diet, which you can read about here.  Some of the ways I improved my energy levels, include using supplements.
Here are a few of the products I love that may help you support your energy levels:
Orgain: Organic Nutrition: there is no comparison to this on-the-go organic nutritional shake.  Watch the video below for more information on one of my favorite products for energy!
You can find Orgain here:
Now's Liver Refresh helps my liver run smoothly. My liver gets congested easily, which can lead to fatigue. Of course, diet and lifestyle can play a role. Try organic lemons and greens to help your liver detoxify, and veggies like broccoli and cauliflower. I tried many liver formulas, before I found the right one for me. Watch here for details:
You can find Liver Refresh here:

Cellfood gives me great, consistent energy for a few hours at a time.   It helps your body create more oxygen as well, and also has a great mineral base for more energy support.  You can find it here:
Another favorite product and brand of mine is DMAE by Source Naturals.  This helps support energy levels in mind and body, including addressing issues associated with brain fog for me.  You can find it here:
Another favorite of mine is Super C by Rainbow Light.  Vitamin C is needed for energy and motivation, as well as mood.  It gets depleted by stress and sugar too.  I prefer a Vitamin C complex as it works far better for me in terms of energy support and assimilation in my body.  This is the best I've found overall:
Last, but certainly not least, is using CBD or herbs that support the production of CBD in your body.  CBD can help to reduce inflammation (which can contribute to low energy symptoms), pain, and more.
Your body has its own endocannabinoid system, and CBD and other herbs can help your body produce more.  Below is Endo Bliss, one of my favorite products to support energy* and mood, and here are more products that can help too.

Again, there is much that helped me bounce back from having low energy.  In fact, I wrote a whole book on the subject, which took me 10 years to complete.  Click here for more information on what else helped me, and to check out my book on the subject:  The Memory of Health
Wishing you peace, health, and well-being…
xox
My latest book, The Memory of Health, is getting great reviews!
Get the pdf here:
[ecwid_product id="94526844″ display="picture title price options addtobag" version="2″ show_border="1″ show_price_on_button="1″ center_align="1″]
You can find the physical book here for 40% off: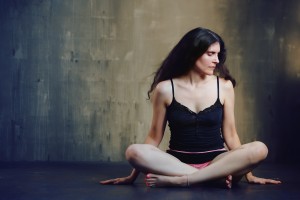 Edie Summers is an author, consultant, yoga instructor, and top-rated radio host.  She hosts the top-rated radio show, The Wellness Coach, on BlogTalkRadio, where she interviews experts, leaders, and celebrities on health and well-being and runs the popular page on Facebook, Chronic Fatigue Support:
You can find them both here:
http://www.blogtalkradio.com/thewellnesscoach
https://www.facebook.com/ChronicFatigueSupport/
*Did you know?
The endocannbinoid system in your body support other systems including your nervous and immune systems.  Try CBD or herbs that support the production of CBD in your body to help support mood, energy, sleep, overall well-being, and address pain and inflammation.
"We are a participant in the Amazon Services LLC Associates Program, an affiliate advertising program designed to provide a means for us to earn fees by linking to Amazon.com and affiliated sites."