Healing with Darren Littlejohn, Author of The 12-Step Buddhist: Buddhism & Addiction
0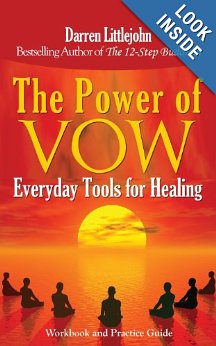 Littlejohn is a recovering addict, yoga teacher and Buddhist. He shared his success and program in his book, The 12-Step Buddhist (Atria\Beyond Words 2009). This integrated approach spans nearly three decades of successes, failures, and finally, answers. Darren's books enlighten the inner spirit, educate, open the mind, and fill the heart. The spirituality gained from combining 12-Step ideas, Buddhism, yoga, and meditation will help everyone heal, no matter what his or her afflictions may be.
http://darrenlittlejohn.com
The new book, The Power of Vow:
Articles, Podcasts, etc.
Twitter: @12stepbuddhist
Amazon Author Page http://www.amazon.com/Darren-Littlejohn/e/B002BRGIN8/ref=ntt_athr_dp_pel_1
Facebook http://facebook.com/darren.littlejohn