Are You Exhausted? Running on Empty? Free Webinar on How to Get More Energy!
0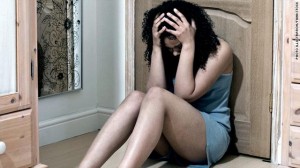 Are You A Sensitive Person That Burns Out Easily? Are You Running on Empty or Are You Exhausted from ME/CFS? Join Us LIVE for Answers, next Friday, August 26th @ 12 pm PST! Click the link to sign up for Burned Out to Breakthrough!™
Do You Have Trouble Giving Yourself Permission to Put Yourself First?
Do You Feel Guilty For Not Fully Being There for Your Kids, Partner, Yourself, or Your Job? Learn How To Give Yourself Permission to Put Yourself First!
Are You Sensitive Person or Do You Burn Out Easily?
Are you sleep deprived? Are you running on empty? Do you feel bottomed out? Do you feel pulled in too many directions? Learn 7 Tips & 3 Immediate Action Steps to Reboot, Harness Your Energy, & Reclaim Your Well-Being!
Have you been diagnosed with ME/CFS/SEID MS, Lupus, Fibromyalgia or a Chronic Condition?
We will cover Edie's book, The Memory of Health, on her journey through ME/CFS/SEID and back. Find pieces of the puzzle that may help you to gain ground with your diagnosis, including some theories of ME/CFS/SEID.
Click the link below to join us LIVE!
After you sign up, feel free to submit your questions answered on burnout, chronic fatigue, or ME/CFS/SEID! I will be answering some questions LIVE on the webinar!
https://expertise.tv/webinar/burned-out-to-breakthrough-b08c92da-9f7c-4c77-a684-244c215867a2/landing