Reiki for Health & Reiki Training/Continuing Education for RN's and LMT's
0
Reiki for Health

http://www.reikirx.org/
Reiki offers a wide range of health benefits ranging from stress and pain reduction to over all wellness in mind, body and spirit.
If you would like to take charge of your health and well-being and improve your life, Reiki is a great addition to your overall wellness program.  Jeff also teaches classes for CEU's.
Jeff McLaughlin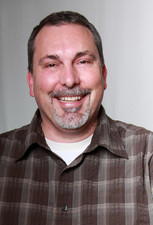 Reiki Master Trainer / Practitioner
Jeff has a passion for living life in full freedom and seeing others in their truest form (Mind, Body and Spirit connected). His greatest desire is in the area of Divine Healing. He has seen various diseases healed. In the western culture Reiki is mainly administered for stress and pain reduction, however the original practice was for assisting in the healing of a variety of ailments.
Jeff teaches Reiki Classes for CE credit hours for LMTs, Special Education, RN's (including Hospice nurses), and all individuals interested in learning how to use the gift of Reiki. Starting in 2005, Jeff has witnessed various healings and miracles ranging from cancer to paralysis being removed. Jeff realizes that the power and ability for healing comes from the Divine and from within each and every individual, and understands that he is a facilitator for the healings.  In 2010 he had the opportunity to travel to China and bring healing to Tibetan villagers. Jeff is a certified Reiki III practitioner (Usui Shiki Ryoho).