VIP Coaching, My Rates & The Kind of Clients I Coach – Is This You?
0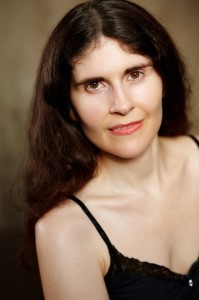 If you have the DESIRE to harness your well-being and live life at your fullest potential, I AM YOUR COACH.  
YOU are the only kind of client I work with, exclusively.  If you are looking to build Confidence & Resilience and will do WHATEVER IT TAKES to be well, happy, and fulfilled, you are in the right place!  🙂

If you desire to CHANGE and have the motivation and courage, and BELIEF IN YOURSELF, then you are the kind of client with whom I work.  In fact, you're the ONLY kind of client whom I coach.
I love wellness coaching, but I only work with people who have a deep desire and MOTIVATION to change. 

I coach because it's my passion.  I offer coaching because I was born to do it, and I'm very good at it.
Even if you don't believe in yourself 100%, but you have FAITH that there really is a way to change your crippling health habits for good, then you are the kind of person who would benefit from working with me.
I am very PASSIONATE about wellness coaching, and I know it works, from both personal and professional experience.  The methods I use have been proven to work over and over for thousands upon thousands of people.  They are based on what's known as evidence-based practice, and developed thoroughly by Wellcoaches.
These are the kind of clients I work with (credit – Wellcoaches):
* You're Done with Quick Fixes and Wish to Change for Good
* You Realize Your Health is Your Best Asset and Wish to Protect and Value it
* You are Done Sitting on the Fence with your Health Habits
* You Realize it's About Wellness and Vitality, not random Weight Loss
* You Wish to be The Expert and Master of Your Health and Life
* You Wish to Master the Mental Game of Life and Vitality
* You Wish to Reach Peak Performance in your Life, Health, Work, etc.
* Willing to do the Work – You are Ready and Willing to take the Small Steps that lead to Big Changes
* Ensure Your Future – You Wish to Get or Stay Well for your Future and your Family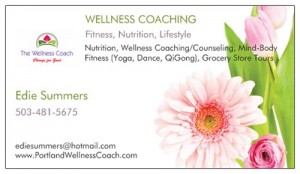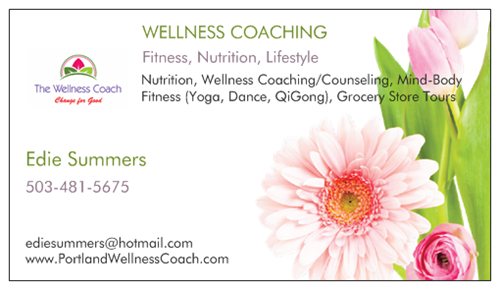 This is your LIFE.   How much do you desire to feel good and feel free from health habits that keep you going in circles and feeling unhealthy?
What VALUE do you place on FEELING GOOD?   How much do you value and RESPECT yourself, your body, and this one PRECIOUS LIFE you have been given to live?
If you can find what MOTIVATES you to change, give me a call.  This is all you need to get started.  What moves you to change?
You could be motivated out of FEAR, yes.  But that won't get you very far.
But if you can find a REASON to change that is based on LOVE, INSPIRATION, MOTIVATION, etc. you can and will change for good.
Remember, you will not be in this alone.  That is the whole point of coaching.  I can guide you down this new path, that YOU have chosen to get and stay on…
Together, we can change the very thing that has caused you so much pain for so long.
That which you shine a light on is illuminated in light, and diminished in fear.
Reach out to me today, and let's shine a light on your FEAR.
It's not really that scary.  It's just there, in the dark, in your way, blocking your true path and effortless health.
I absolutely love wellness coaching and I know it works.  But I coach people because it's my calling.
I do this because I love it.  I happen to be very good at it too.  If you have the commitment and DESIRE to change, I can help you do it.  It's as simple as that.
If you are ready, I am here, on the other path, waiting and ready to go…
VIP Wellness Coaching  
I offer different VIP packages:
VIPWellnessCoach (Group & Individual)
VIPWellnessRetreats
VIPChronicCoach (I currently do just consultations, but we have a free, private FB group)
VIPWellnessMastermind
One Day & Weekend Intensives
Individual VIP Coaching includes:
I tailor each session to YOU.
We craft the perfect sessions to allow you to emerge into your full potential in body, mind, and spirit.
Customized sessions are tailored to empower you physically, mentally, emotionally, socially, spiritually, and beyond:
What is the right diet for you?  What type of  movement works best for you?  Are you getting all the health & medical support you need?  What about social support?  You will have access to my Wellcoaches platform, to take a customized HRA (health risk assessment), plus work with me one-on-one to discover your strengths and move through your challenges.
Also included:
Mind-Body fitness sessions (yes, even remotely!)  I am a certified yoga instructor.  My history with mind-body fitness spans over 40 years.
Together, we will explore how movement  may best serve you.
Also included:
Concierge grocery store tours
Concierge kitchen makeover
VIP One Day & Weekend Intensives
Live far away, but wish to work with me in person?  Fly to work with me or fly me to work with you!
I offer One Day Intensives and Weekend Retreats for VIP clients.
Fly into work with me all day for one day, or for the whole weekend!
This can be an add on to working with me via phone in a VIP coaching package, or it's own service.
VIP One Day:  $899
VIP Weekend Intensive:  $1499
Included:  coaching, yoga, mind-body fitness, grocery store tour, custom-made day or weekend to get you results based on your individual needs!
Services:
VIPWellnessCoach
VIPChronicCoach (I currently do just consultations, but we have a free, private FB group)
VIPWellnessMastermind
Natural Foods Store Tours
Yoga/Mind-Body Fitness Instruction
VIPWellnessRetreats (coming soon!)
One-day Intensives & Weekend Intensives
Holisticpreneur/Business Coaching
EmpowerPreneur (coming soon!)
Key Note Speaker: (contact me for topics)
Brown Bag Workshops (see "Corporate Wellness")
I offer fitness individual and group coaching, self-coaching courses, yoga sessions, nutrition coaching, wellness coaching, mind-body fitness, QiGong, dance instruction, stretching, meditation, retreats (coming soon!), one day and weekend intensives.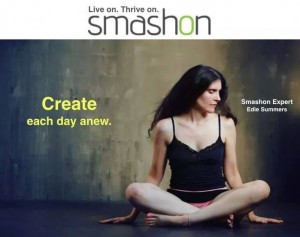 How Do I Get Started? 🙂
Click here for coaching or consultations, as well as bonuses (you get access to my books!) to go with your coaching packages!
Schedule your first session today! https://thewellnesscoach.dpdcart.com/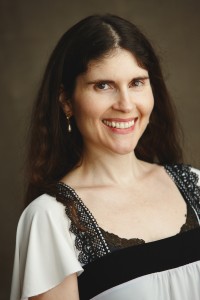 ediesummers [@] hotmail.com