Address Your Pain, Joint, and Muscle Discomfort and Support a Healthy Inflammation Response
0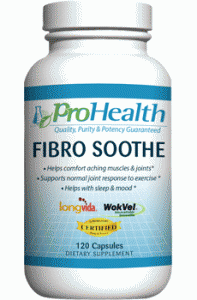 Do you have Fibromyalgia?  Maybe you have some type of chronic pain or joint discomfort or chronic inflammation issues you are battling?
Address your pain, joint, and muscle discomfort and support a healthy inflammation response.  I tried this wonderful product, Fibro Soothe, and found it be VERY EFFECTIVE in addressing my pain, joint, and chronic inflammation issues.  This product works and works well!  I have had lingering knee and back injuries, and this product is a lifesaver!
Note:
I have been given this product as part of a product review through the Chronic Illness Bloggers network. Although the product was a gift, all opinions in this review remain my own and I was in no way influenced by the company.
I was given this truly wonderful formula by ProHealth.  You can find Fibro Soothe here:  http://bit.ly/2paIuhB
ProHealth was founded by Rich Carson, who was diagnosed with CFS back in 1981.  He is a huge advocate and much more of people with chronic conditions, including CFS, fibromyalgia and much more.  Here is a little more about Rich, his story, and ProHealth.
You can read much more on their website:
"Since our company's founding in 1988, ProHealth has been driven by a crucial core mission: to support sufferers of Myalgic Encephalomyelitis / Chronic Fatigue Syndrome (ME/CFS) and Fibromyalgia by offering world-class nutritional supplements, other products that make life easier for ME/CFS and Fibromyalgia patients, and targeted news, information and community access.
This commitment springs from our founder and CEO, Rich Carson, who was diagnosed with Chronic Fatigue Syndrome in 1981. A national leader in the fight against ME/CFS, Rich has been one of the top fundraisers in the United States for research against the disease since 1986, and was chosen to represent the Center for Disease Control in their $4 million Chronic Fatigue Syndrome awareness campaign. In 1997, Rich conceived and launched the Campaign for a Fair Name, which succeeded in changing the common name of the disease from Chronic Fatigue Syndrome to the name that patients prefer, ME/CFS. "
Read more here:  http://www.prohealth.com/aboutus/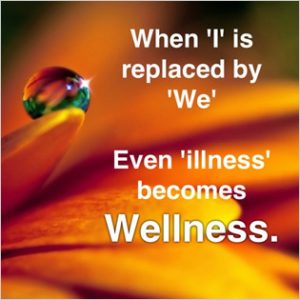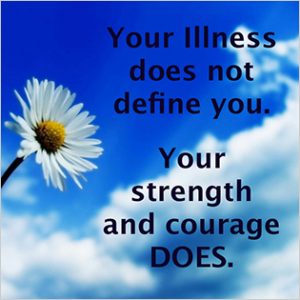 *All images credits courtesy of ProHealth
From the ProHealth website:
"Fibro Soothe by ProHealth is a specialized formulation of herbs and other nutrients designed to help support a healthy inflammation response while also addressing joint and muscle discomfort. This combination of nutrients is specially formulated to help support cartilage and joint function.*
Helps Comfort and Soothe Aching Muscles & Joints*
Supports normal joint response to exercise*
Helps with sleep & mood*
Contains 9 specialized herbs and nutrients*
Fibro Soothe contains Boswellia serrata Wokvel®, Turmeric Longvida®, DL-Phenylalanine, Ginger, Devils Claw, Ashwagandha, Bromelain, Papain, and Turmeric Powder."
These are some amazing and powerful ingredients that are superstars on their own.  When combined in this powerful formula, their synergistic effects are that much more effective in addressing pain, inflammation, and joint and muscle pain.  In fact, I was advised to take many of these ingredients (Devil's Claw, bromelain, and papain) when I broke my knee in my early 20's – this is the accident, along with surgery, that led me to develop CFS).
Let's explore a few of the key ingredients in Fibro Soothe:
*All images credits courtesy of ProHealth
Curcumin Longvida
Curcumin, the active ingredient in tumeric, has notable anti-inflammatory properties that may promote soothing comfort in muscles and joints. Longvida is 65 times more bioavailable than regular curcumin.***
Turmeric is very powerful in supporting a healthy inflammation response.  In fact, this is one of my go-to herbs to combat brain fog as well.
Devil's Claw
Devil's Claw is an anti-inflammatory herbal treatment which can help switch off inflammation, is widely used in Europe to relieve pain. One 54-week trial compared 38 people who took devil's claw with 35 people who took the popular pain reliever rofecoxib (Vioxx). The devil's claw was found to work as well as Vioxx in relieving pain.(12)**/***
This is one of the herbs my naturopath recommended to me when I was in rehab for my knee.  I was having a very poor reaction to ibuprofen, which I was taking to get the swelling in my knee down.  Instead, he told me to take enzymes like bromelain (on an empty stomach) and Devil's Claw.  They worked like a charm so I could continue with physcial therapy.
Ginger
Ginger helps support pain relief due to inflammation or muscle soreness. It has strong anti-inflammatory properties that studies show may rival the benefits of some popular medications. A 2001 trial showed that a ginger extract significantly reduced the symptoms of osteoarthritis of the knee.(9)**/***
WokVel® Boswellia
Boswellia serrata, also known as Indian Frankincense or Guggul, was widely used in the ancient Indian practice of Ayurvedic medicine. It is a tree resin known for its ability to soothe joint, muscle and connective tissue discomfort.***
When in doubt, use Frankincense or Boswellic acid.  This resin is one of the most powerful solutions I have found to address a wide variety of issues related to pain and injury.
Bromelain
Bromelain, an enzyme found in pineapple, is a powerful inflammation response supporter. It has anti-inflammatory and immunomodulatory properties.***
I was recommended to use this enzyme by a naturopath in order to help reduce chronic swelling in my knee after my ski accident.
Papain
Papain, an enzyme found in papaya, aids in the digestion of proteins and helps support proper inflammatory responses in the body.
Ashwagandha
Ashwagandha, also known as Withania somnifera is another key herb used in Ayurvedic medicine as a remedy for pain, stress, fatigue, and more. A review of ashwagandha studies indicates it possesses anti-inflammatory, anti-stress, antioxidant, immunomodulatory, and rejuvenating properties.(13)**/***
Sometime I am sensitive to Ashwagandha (it is a nightshade), but not in this powerful, synergistic formula.  That is the beauty of synergistic formulas:  they work in harmony to balance you and each other out.  Ashwagandha is also known as a powerful adaptogen (it can help your body cope with stress better).  In this formula, I am able to reap the benefits of Ashwagandha as a powerful adaptogen as well.  What a nice bonus!
DL-Phenylalanine
Researchers believe that D-phenylalanine (DPA) inhibits the action of an enzyme that breaks down endorphins and enkephalins. These are proteins that bind to opioid receptor sites in the brain, thereby influencing the perception of minor discomfort that is associated with normal physiological processes. By obstructing the action of this enzyme, DPA may extend the life of endorphins and their positive influence on comfort levels.***
DLPA is a powerful weapon to support pain levels.   It is a wonderful compliment in Fibro Soothe, and completes the wonderful profile of this product, imo.  I have found it to be a very good ally for mild to moderate headaches as well.
*These statements have not been evaluated by the Food and Drug Administration.This product is not intended to diagnose, treat, cure, or prevent any disease. Individual results may vary.
**For references, please see this page on ProHealth:
https://www.prohealth.com/shop/product.cfm?product__code=PH449&B1=BLGPH449
*** From the ProHealth website