Where to Find My Books
1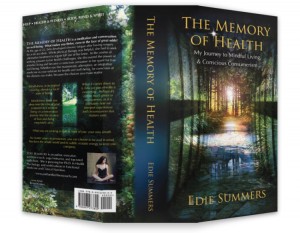 http://www.kingsenglish.com/book/9780997273809
I am so honored to have my book carried in the absolutely AMAZING SLC, Utah bookstore The King's English.
If you live in Salt Lake City or the surrounding areas, you can look through my book here, and EXPLORE their amazing, one-of-a-kind bookstore.  This is one of my favorite bookstores in the WORLD.  If you LOVE BOOKS, this is the place to spend a few hours, reading, exploring, imagining, and absorbing magic and the timeless wisdom of authors.
You can find my book online here at the King's English, and, of course, in person, if you are in the area!
http://www.kingsenglish.com/book/9780997273809
If you would like to buy explore and buy my book online, you can follow this link:
The Memory of Health – Edie Summers – Google Books bit.ly/1Yp5y5E
You can find my book here on Lulu:
I am an author, but I am also a wellness coach and consultant.  I am here to serve you!
Burned Out to BreakThrough!™

Are you burned out? Are you running on empty? Are you a sensitive person?

Do you have trouble giving yourself permission to take care of yourself, and put the needs of others first?

Do you feel guilty or ashamed for not fully being there for your kids, partner, or job?

Are you too exhausted to work or find any joy or fulfillment in life and work?

Do you have ME/CFS/SEID or Fibromyalgia?
Join this exclusive group for LIVE Facebook support and group wellness coaching tele-calls based on your needs!
Bonus! After trial month subscription, you will be delivered Edie's book The Memory of Health in e-book format!
This is her comprehensive book on her journey through chronic fatigue and what is known as ME/CFS/SEID. It covers different theories of chronic fatigue, tells Edie's story, and gives you a comprehensive action plan for taking steps toward recovering your energy and well-being!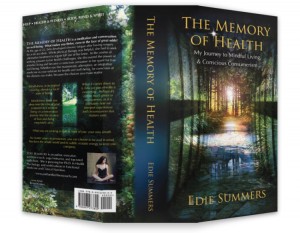 You can join our private, exclusive group by clicking on the blue button below!  Check out this webinar first if you like!
https://expertise.tv/webinar/burned-out-to-breakthrough-b08c92da-9f7c-4c77-a684-244c215867a2/landing
Burned Out to BreakThrough!™  Join us & Get As Much Support As You Need For As Long As You Need It!  Click the Links to Join Now!

Join as a monthly member and stay in as long as you like! 

Join at the yearly level and save!  Get premium group wellness coaching for ~ $40/month!

90 Minute Wellness Consultation
Self-Coach Your Way to More Energy!
The Memory of Health – Signed Copy
VIP Wellness Coaching 3 Months
VIP Wellness Coaching 6 Months
VIP Wellness Coaching 6 Months
VIP Wellness Coaching (12 months) + Circle of Friends Coaching 1 Year