The Wellness Coach is now one of The Top 300 shows on BlogTalkRadio!  Stop by and share your shine!
http://www.blogtalkradio.com/thewellnesscoach
Advertise on The Wellness Coach!
Are you a company or have a product in the natural foods industry?  Maybe you're a coach or company that promotes wellness, self-development or environmental responsibility?  Looking for advertisers and sponsors!
The Wellness Coach is one of the top 300 shows (out of 15,000) on BlogTalkRadio.   We can do 30 second – 1 minute ads on breaks in my show.   We can also place ads for your product or company right on my show page.
We can also do giveaways, advertorials, audio ads, product reviews, and possibly video or banner placement as well.
The Wellness Coach has had over 21,000 listens and BlogTalkRadio gets 23 million unique visitors, 170 million pageviews, and 31 million visits each month.
Here is a link to BTR's Media Kit for more demographic information:
http://www.blogtalkradio.com/docs/btrmediakit.pdf
And, if you want to do an interview with me as well to promote your products or company, even better!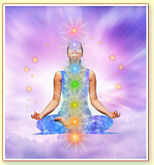 Subscribe to my RSS Feed – The Wellness Coach – on Itunes!
http://www.itunes.com/podcast?id=TheWellnessCoach
Edie Summers
edie [@] ediesummers.com
1-800-536-1322