Become a Wellness Coach! Make a Difference & Make a Great Living!
0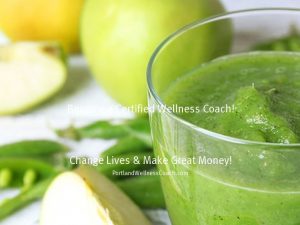 Are you  happy?  Do you feel fulfilled?  What would your life look like if you were living at the highest level?
I know what it's like to feel stuck and have the deep desire to be happy, feel good, and make a massive difference in the world.  I have dealt with a chronic condition, and it is wellness coaching and the power of deep nutrition and mindful living that turned my life around!
I am a certified wellness coach, and I get the massive opportunity and blessing each day to make a real impact on the quality of people's lives!
The Institute for Integrative Nutrition not only gives you a world-class training on how to become a certified wellness coach, but they also give you the business skills to be massively successful!
IIN trains you to become a Health Coach in just one year, and the best part is that the program is so flexible. It's completely online through their Learning Center that can be accessed on a smartphone, tablet, or desktop. So whether you're in the middle of carpooling, working out at the gym, or in between clients, the program can and will fit into your life.
For a limited time through us, sample a FREE CLASS for the full effect here http://geti.in/24bKE9K.
Need more details? Here are a few of the many reasons I love IIN:
Top-notch speakers in the field of health and wellness, including Deepak Chopra, Andrew Weil, Dr. Oz, Geneen Roth, Lissa Rankin and many more inspiring doctors, authors, and researchers who are leading the global shift towards wholesome health. They will help open your eyes to what it means to live a holistic life!
Convenient on-the-go learning platform. You can learn anywhere, anytime with IIN's cutting-edge Learning Center that can be accessed from your mobile phone, tablet, or desktop. You can set your own schedule and study when the time is right for you.
Incredible support and encouragement. You'll be able to connect and interact with countless fellow students, as well as staff members, who will help to keep you on track and motivated.
Coaching & business skills. No other nutrition school will help you actually launch a business. You will learn how to define your target audience, attract potential clients, market your brand, close the sale, and create an authentic business model aligned with your goals for success.
Bonuses:  When you sign up for the IIN's phenomenal program, I will give you 3 amazing bonuses:
A pdf of my book The Memory of Health
Free access to my course on Health Coaching Basics (coming soon!)
Two free tickets to a LIVE event with me (dates TBA)
Send me an email when you have successfully enrolled, and I will get you set up!  ediesummers @ hotmail.com
Make this your best year ever and make a commitment to yourself and your BRIGHT, LIMITLESS future and the well-being of others!