Change the Impossible
0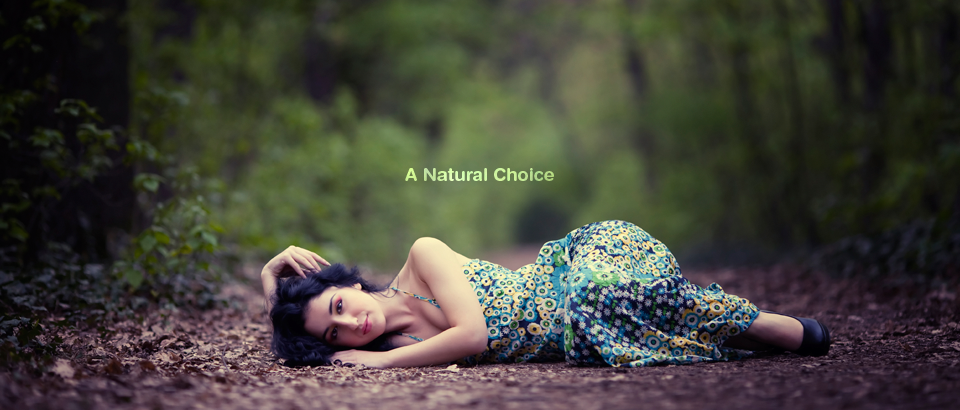 Change – You Can Do It
YOU can change the very thing you think you cannot change.
I help people change what they think they cannot change:  their health habits, seemingly glued in cement by their deeply held beliefs about themselves.
Whether it's emotional eating to hide from your authentic feelings, smoking to dampen your true voice, not moving because you're afraid who might be looking, or any deeply ingrained counterproductive health habit you secretly harbor and only do when it's you alone in your house or your car…I can help you change what you think you cannot change.
How?
First, I've been there myself.  I know what's it like to feel stuck, even feel like you are a SLAVE to a health habit you don't even like.   I know what's it like to feel like you may never be able to break free of an addictive health habit because you've tried a thousand times, but it keeps resurfacing.   I also know what it's like to be FREE of enslaving health habits that make you feel so bad, even ashamed.
How do you break free?
First, you need distance, because more often than not, we are too close to our pain to see it clearly.  We can FEEL it, but we can't seem to break free because it has become the familiar circle we orbit, and it has seem to become the only path in sight.  How do you find other paths?  You ask for  help, guidance, get a map, create a map (which are your goals, ideals, wellness vision, etc) and start rewiring your brain.  Yes, your brain.
Don't get me wrong, people change their health habits ALL THE TIME.  Many even do it on their own.  I can even teach you self-coaching techniques to help yourself, which is really what people are doing who are successful.
There are MANY techniques we can use to change your health habits for good.
But the two most tried and true techniques are setting short-term goals, and by focusing on the positive – focusing on what's going RIGHT, not what's going wrong (your current health habit to be precise). 
That which you focus on takes focus…and determines the way your brain and neural pathways will be programmed for that day, that week, that month, that year, and, ultimately, your lifetime.
What do you want the path you're walking on to look like?  Is is currently filled with weeds – the obstacles of your undesirable health habits?
If you desire to CHANGE and have the motivation and courage, and BELIEF IN YOURSELF, then you are the kind of client with whom I work.
Even if you don't believe in yourself 100%, but you have FAITH that there really is a way to change your damaging health habits for good, then you are the kind of person who would benefit from working with me.
I am very PASSIONATE about wellness coaching, and I know it works, from personal experience.  This is not rocket science.  But the methods I use have been proven to work over and over for thousands upon thousands of people.
This is your LIFE.   How much do you desire to feel good and feel free from health habits that keep you going in circles and feeling unhealthy?
What VALUE do you place on FEELING GOOD?   How much do you value and RESPECT yourself, your body, and this one PRECIOUS LIFE you have been given to live?
If you can find what MOTIVATES you to change, give me a call.  This is all you need to get started.  What moves you to change?
You could be motivated out of FEAR, yes.  But that won't get you very far.
But if you can find a REASON to change that is based on LOVE, INSPIRATION, MOTIVATION, etc. you can and will change for good.
Remember, you will not be in this alone.  That is the whole point of coaching.  I can guide you down this new path, that YOU have chosen to get and stay on…
Together, we can change the very thing that has caused you so much pain for so long.
That which you shine a light on is illuminated in light, and diminished in fear.
Reach out to me today, and let's shine a light on your FEAR.
It's not really that scary.  It's just there, in the dark, in your way, blocking your true path and effortless health.
If you are ready, I am here, on the other path, ready to go….
"Change, but start slowly, because direction is more important than speed."
~ Paulo Coelho
Changing health behaviors for good takes time, it is process.   Change happens in taking small steps toward your goal, and in months: 3 months, 6 months, and 1 year.     A lot of us don't realize that.  We get so down on ourselves when we don't change a habit instantly, where, in reality, it is not realistic to change overnight. Change is a process. It is more of a spiral than a straight line and actually there are six steps of change that most people go through and each step is as important as the other step.
One of the steps is contemplation. You are contemplating and thinking about changing and, you think to yourself "Okay, I am gonna start exercising more."   You might start surfing the net, looking up articles on yoga, walking, or running groups, and you might be thinking to yourself "Okay, well, I have researched a lot and I have maybe even tested out a few classes or I bought some exercise videos, but I have not really done anything consistently yet."  You may think you are still in the same place you were before, or that "I am not changing."   But, in reality, you are changing because again, remember, change is a process, there are different stages of change, and each stage of change is just as relevant as the other.  Action is important, yes, absolutely.  But so are contemplation, preparation, and maintenance.  Be proud of yourself, know you're doing all you can do with what resources and skills you currently have, and remember that change takes time.
The most important thing you can do when changing a health habit or a lifestyle is to stay positive and not get down on yourself when you are trying to lose weight or quit smoking, or change any kind of other health habit that you have that maybe has been following you around for a number of years and — the most important thing is just reach out and stay connected.  "Connection is the currency of wellness," is a quote by John Travis.  Most of us change and heal the best in the presence of others.  Support from a wellness coach, and or a group or certain individuals are crucial to your journey.  Of course there are many people that change on their own, but if you really want to speed up the process of change and be most effective, it is really important to connect with other people. This could actually be the most important thing that you do in terms of your wellness goals, to reach out and connect with others going through something similar to you, like a group wellness coaching format, or by seeking out a wellness coach.
Whatever your health goals are, you can achieve them and change for good.  Whether you are trying to lose weight or quit smoking, or change any kind of other health habit that you have that maybe has been following you around for a number of years, the most important thing is to just reach out, stay connected, stay positive, and keep walking down the path.  Reach out to your family, reach out to your friends, and reach out to a group of people with a similar story, or a professional to guide you along your way.  Be proactive, creative, keep the faith, and remember that change is on your side.  You can find the focus that this will happen for me; it is just a matter of time.  Change is inevitable.  This is one of the secrets that wellness coaches know.   It is inevitable that you will change, because actually, change is the one constant in life.  Not only do people change all the time, and that means that you can change as well.  Change is the only guarantee in life.  But change actually is on your side, and that is a new way to think about it.   I hope you realize that your health is really precious, and that you come to value it again or for the first time.  I hope you realize that taking care of yourself is really not as hard as many of us think it is. The goal is to reconnect with your body, and step back into your power and your life.   You can do this.  Wellness coaching can help you along the way.
Contact Me:
Edie Summers
1-800-536-1322
edie [@] ediesummers.com
"Change now, while you still can. Change now because you can, change now because it is the right thing to do. Change now because there is no right, no left, no time left, no space left. Only you. Change"
~ Richard Bartlett